If you're a guy looking for a light attire that is sure to turn heads, these see-through lace shorts and shirts created by Los Angeles fashion brand Hologram City are sure to do the trick.
Originally created for a music video, these pastel lace shirts and shorts for men have recently become available for pre-order on the Hologram City website. Photos of male models sporting the unusual-looking clothes have been doing the rounds online for a few days now, leaving most people wondering if they are actual products or just a fashion hoax. It turns out they're for real.
Specializing in revealing mesh clothing for men looking to draw attention to themselves, Hologram City is no stranger to pushing the boundaries of menswear, but some believe they might have gone a bit too far with their latest collection of lace shorts and shirts. Made entirely of floral lace and with no opaque fabric underlay, they are about as breezy as clothes get, and offer a clear view of the wearer's tighty-whiteys.
Currently available for pre-order at Hologram City, the lace shirts and shorts come in a variety of pastel colors, like green, pink, blue, purple, and yellow, and cost $49 each.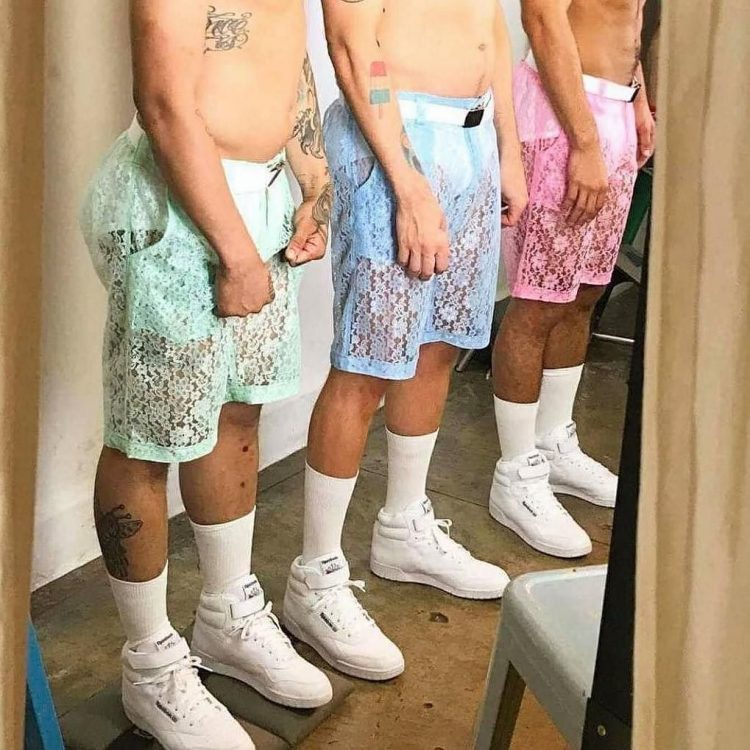 Photo: Hologram City
Photos of the unusual male garments have been picked up by various fashion publications, some of which believe they may the next big trend in men's casual wear, and have sparked some hilarious jokes on social media sites like Twitter and Facebook.
"Lace shorts for men??? Y'all gotta chill with this stuff man," one Twitter user wrote.
"Jayden Smith and myself will endorse this," another person commented.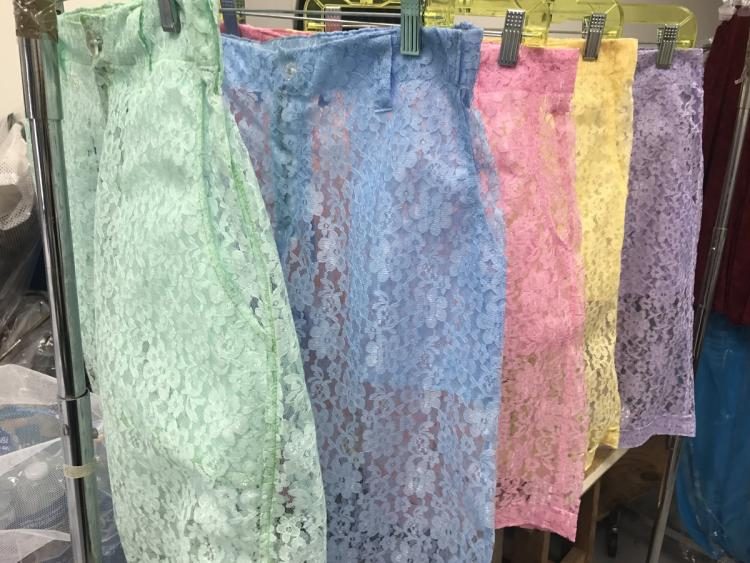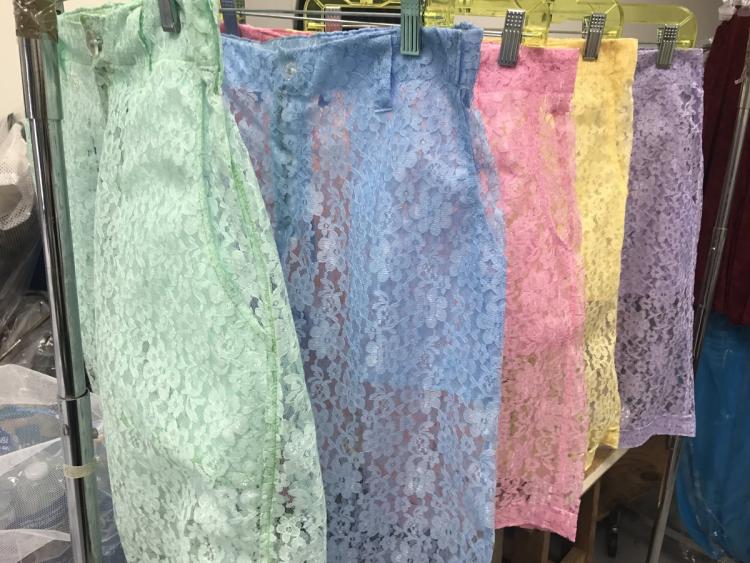 Photo: Hologram City
But, joking aside, some people are genuinely interested in these things. Most of them are women looking to play a joke on their male partners, though.
Floral lace shorts and shirts for men launched June 15th. Look out for them!
By Spooky